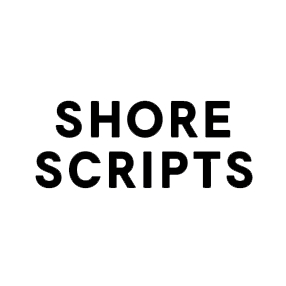 Shore Scripts
OUR FOCUS IS TO DISCOVER THE BEST NEW SCREENWRITING TALENT FROM AROUND THE WORLD.
Shore Scripts offers two main contest categories each year - Feature, and TV-Pilot, in addition to our annual Short Film Fund.
JUDGES
Shore Scripts has the highest caliber of industry judges of any screenwriter contest in the world. These are just some of the 36+ judges who will read the winning scripts:
OSCAR-WINNING ACTOR, JEREMY IRONS - THE FRENCH LIEUTENANT'S WOMAN, REVERSAL OF FORTUNE, DIE HARD +
OSCAR NOMINATED PRODUCER, STEPHEN WOOLLEY - THE CRYING GAME, INTERVIEW WITH THE VAMPIRE +
BAFTA WINNING WRITER, TONY GRISONI - FEAR & LOATHING IN LAS VEGAS, TIDELAND, THE RED RIDING TRILOGY +
OSCAR NOMINATED PRODUCER, PAUL WEBSTER - EASTERN PROMISES, SALMON FISHING IN THE YEMEN +
Plus, the top scripts entered will be sent to our roster of 150+ affiliated production companies, managers, agents, and directors.